To show our appreciation to our loyal customers, all existing Bokeh Story Photos clients and future clients will receive a LOYAL CUSTOMER REWARD CARD.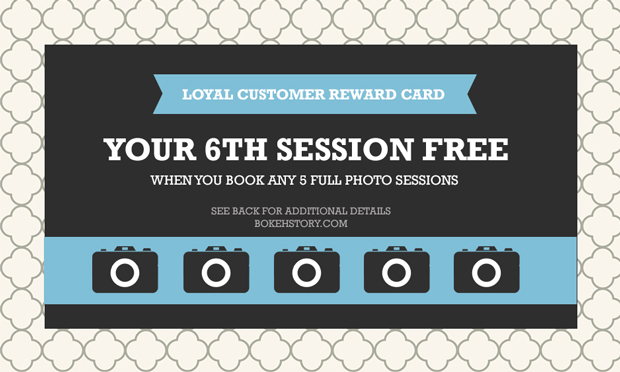 By completing five full sessions with us, your sixth session will be on us! Please keep this loyalty reward program punch card in a safe place. Bring it to Bokeh Story Photos after every session to get your card punched.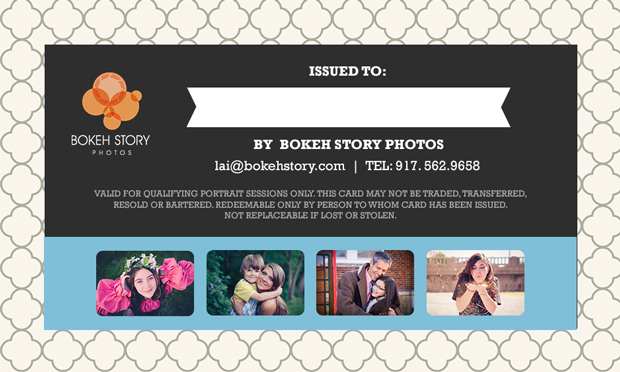 We also appreciate you telling your family and friends about how great our service is! Please see Referral Program!