October 6, 2016
---
Audrey's second part of her birthday wish is not just to be Snow White, but also to dress up as their favorite princesses with her best friends! I originally planned an outdoor photoshoot at William Jewell College, but it got rained out. The weather forecast changed within two days of the scheduled photoshoot time. It was so hard to get all the girls together at the same time before Audrey's birthday. These little ladies all have so many activities and classes outside of their preschool and kindergarten. Since we cannot change the session date and time, I could only look for alternate indoor locations in case it rains.
After calling a couple indoor venues, one owner is so nice to offer me a tour. It is a bed and breakfast that I used to take photos outside all the time. This is one of my favorite outdoor locations already. Both the front yard and back yard are huge and they really are woods! The backyard is on top of a hill, which overlooks our town. There is a trail from the front to the back of the bed and breakfast. Over all these years I have been taking photos in there, I had not been inside. The owner Sara is a professional interior designer and she travels all around the nation on design projects. I described to her that I was looking for an indoor location for a princess themed photoshoot. The ideal place should have lots of windows for better lighting. It would be cool to have a curved staircase in the lobby or living room. After she heard my description of the ideal "castle", she said, "My place might be the best!"
It was raining on our scheduled date and time, so we shot at this beautiful 1860 home. Sara's family has been living there since 1880. She is the fifth generation living in this historic home. All the little princesses were so excited to see each other. Some of them have graduated from their preschool and are now in kindergartens. The five best friends do not see each other every day like before. This was really a princess get together for the girls. Since it was dark and raining, I basically moved my studio to Sara's house. While I was setting up the lights, the moms were the styling the girls. They looked so pretty and adorable after they were done styling. I wrote pages of notes for scenes, poses, and how to style the girls. The moms did a great job styling the girls. There were lots of planning put into this session. It would not go as smooth as it could without planning. Thanks to all the moms who made this session happen. I could not do this without you and your little princesses!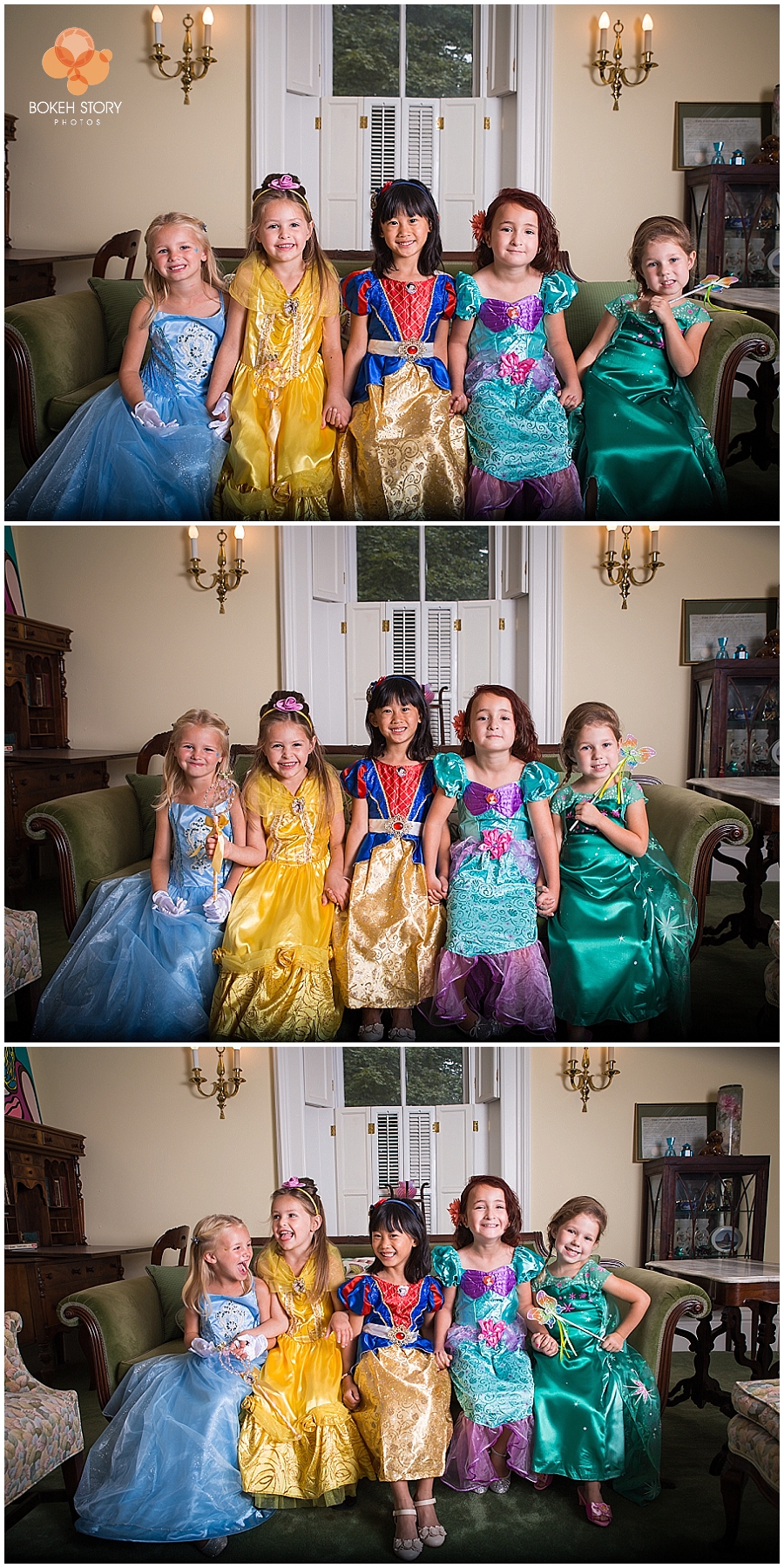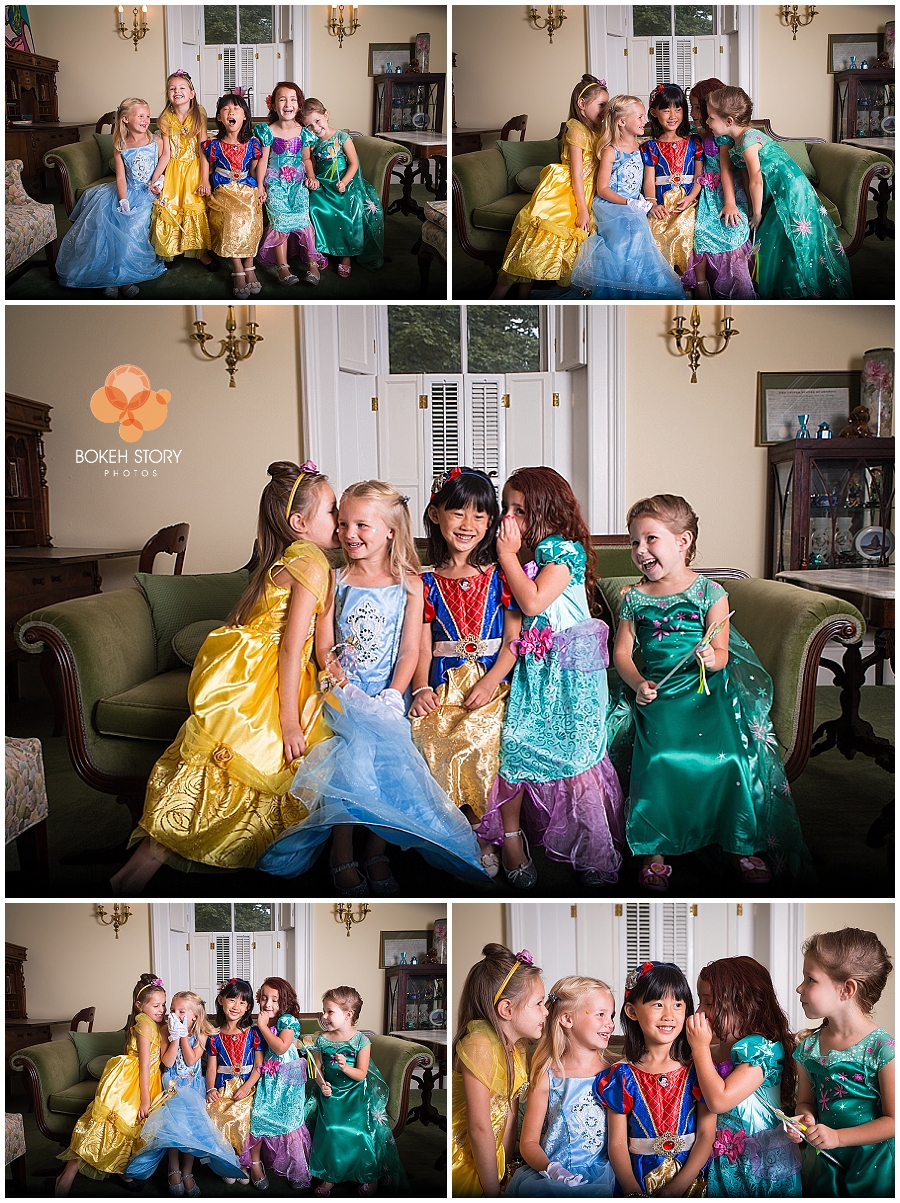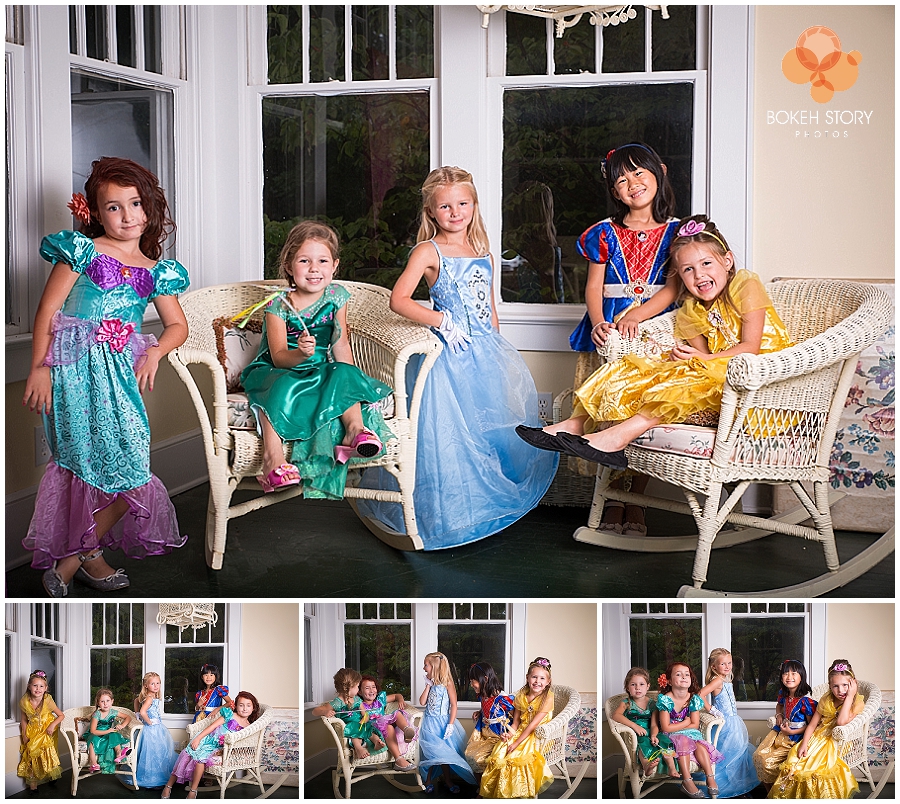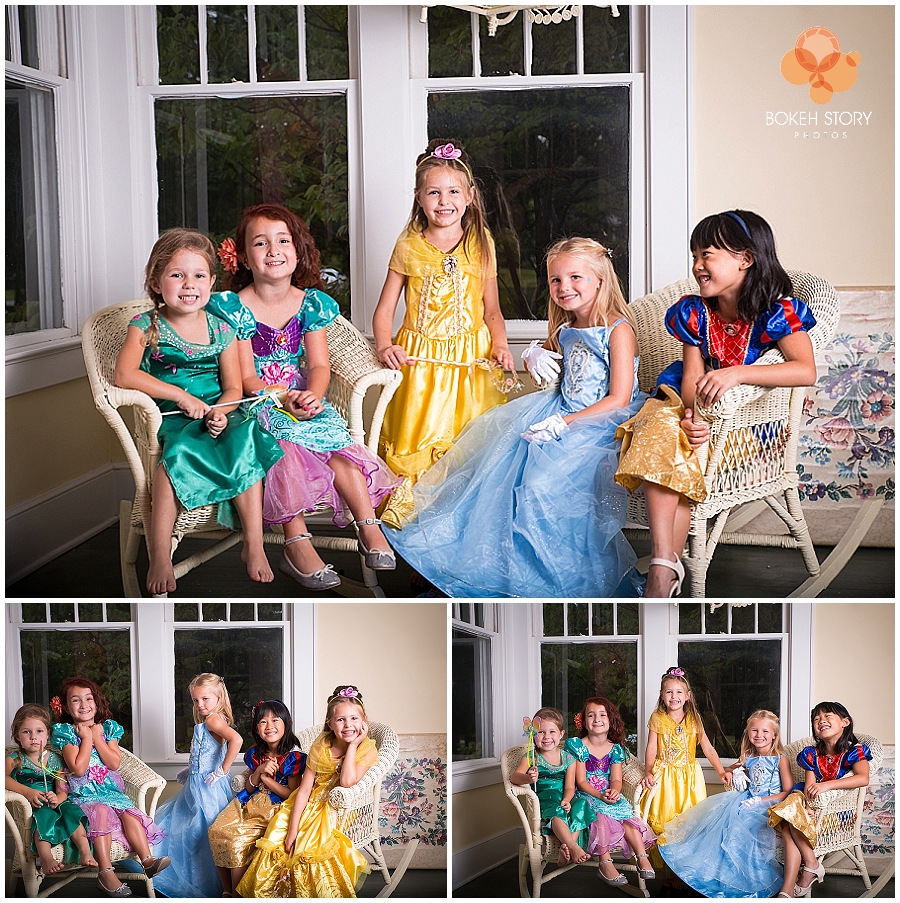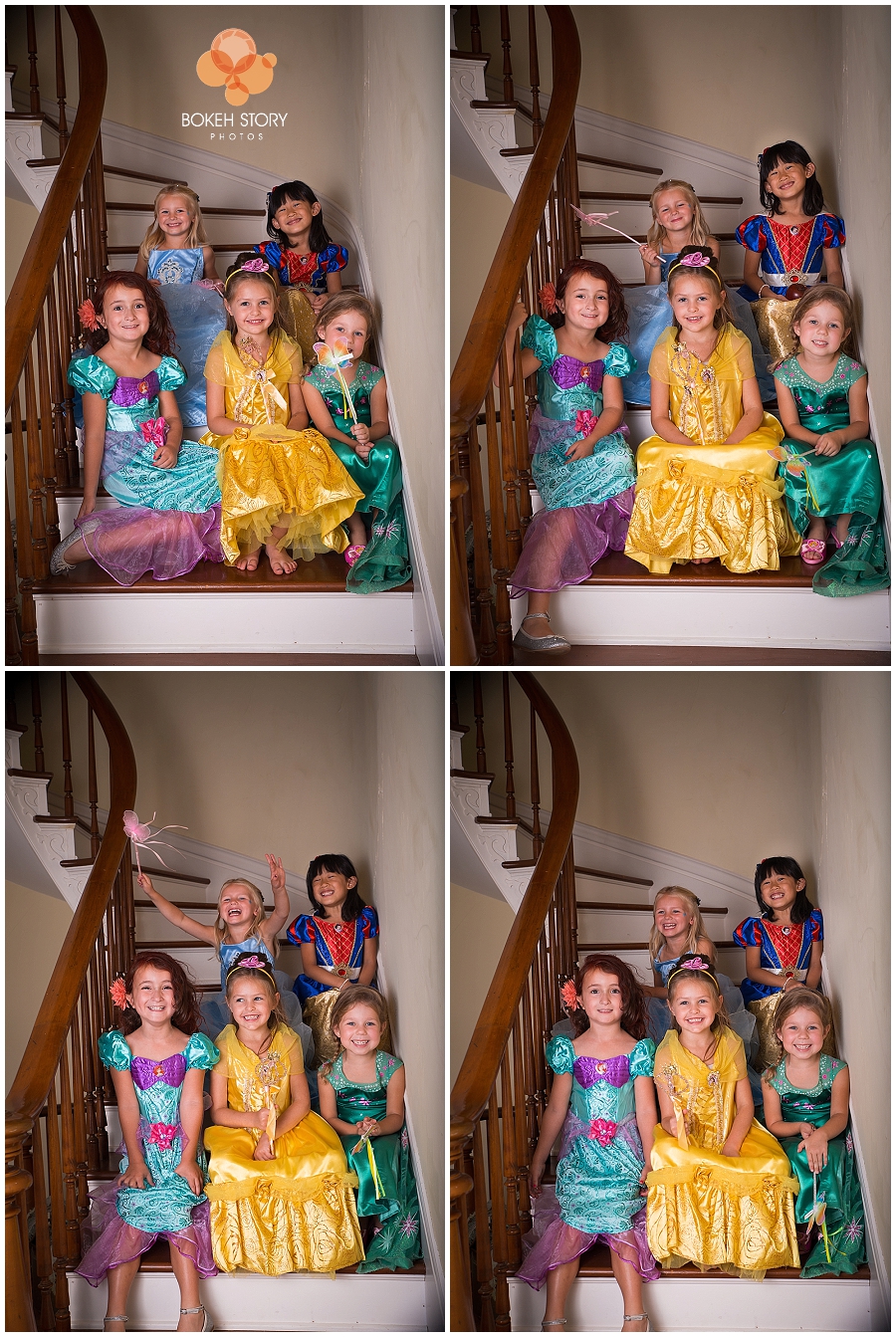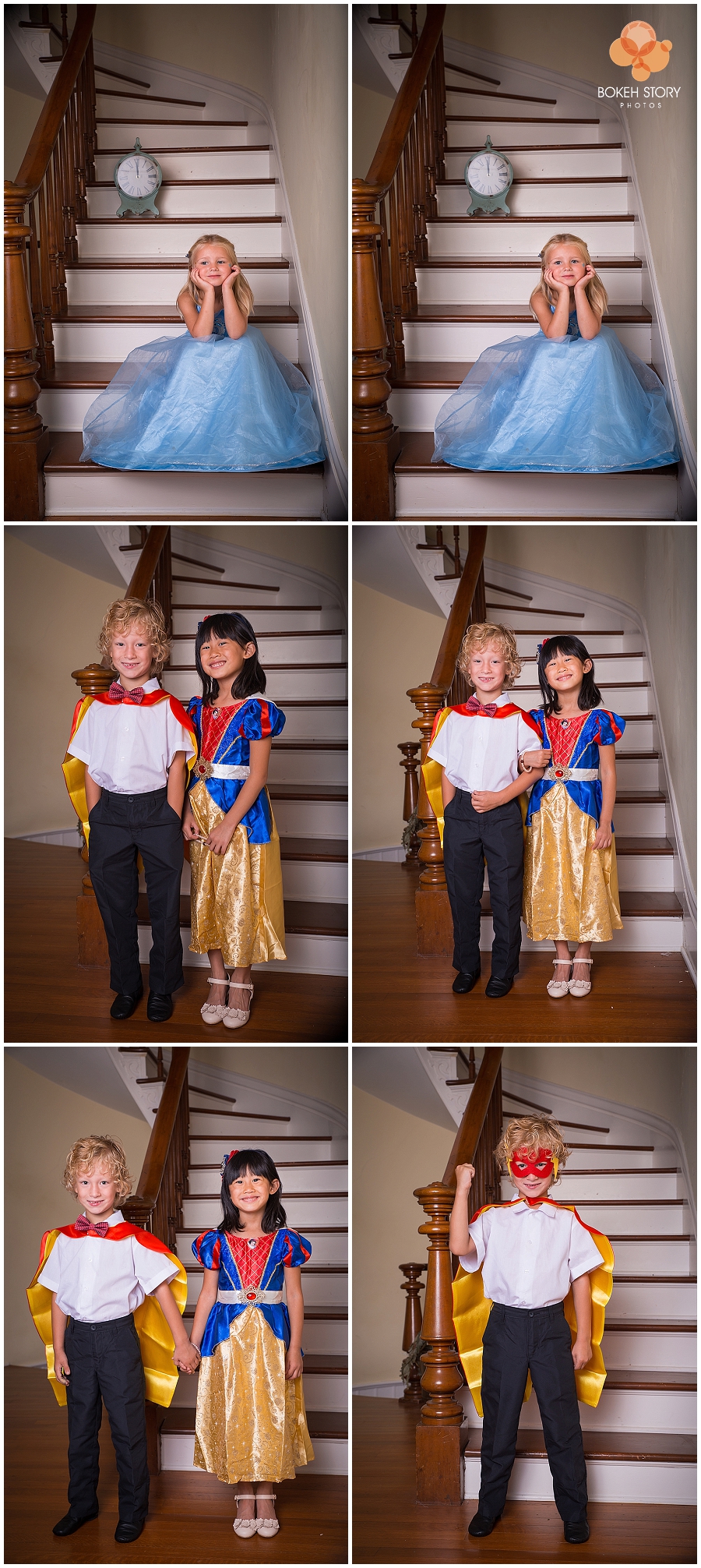 Tagged with: apple • Ariel • Audrey • Bailey • Batgirl • Batman • Beauty and the Beast • behind the scene • Belle • best friends • Besties • Billy • Birthday Photoshoot • bokeh story • bokeh story photos • Captain America • Carla • Cinderella • Elsa • Fall 2015 • Fall 2016 • Fall Colors • Fall leaves • Frozen Fever • halloween • Hodge Park • Jewell Hall • Kansas City Child Photographer • Kansas City Family Photographer • Kansas City Lifestyle Photographer • Kansas City Portrait Photographer • Kansas City Senior Photographer • Kansas City Themed Child Photographer • Karson • Kate • Lai • Liberty MO Child Photographer • Liberty MO Family Photographer • Liberty MO Lifestyle Photographer • Liberty MO Model Photographer • Liberty MO Portrait Photographer • Liberty MO Senior Photographer • Little Mermaid • parents • princess • September 2016 • Shadow Lawn • Snow White • snow white themed photoshoot